Abbie Vickress
*best viewed on desktop*
*scroll down for project images*

Abbie [she/hers] is a graphic designer, researcher and facilitator exploring knowledge generation and distribution in public engagement and cultural spaces.
This critical approach manifests through printed design, exhibition design, curation, writing and facilitation of workshops and events.
Abbie teaches and guest lectures widely at HE undergraduate and postgraduate level, and with museum learning departments.
CONTACT AT
hello[at]abbievickress.co.uk
[at]abbievickress
a.vickress[at]csm.arts.ac.uk
[at]csmgraphics
hello[at]imperfectindex.com
[at]imperfectindex
FIND ME AT
Bricks Bristol St Anne's House,
St Anne's Rd, Bristol BS4 4AB
WORKING ON

an imperfect index: conversations on graphic design. More information
here
. Collaboration with
Laura Parke.
CSM Spatial Practices and the Inga AWAI indigenous community from Columbia [publication]
COLLABORATED WITH
Amnesty International
Being Human Festival
Bloomsbury Publishing
BT Archives
Chisenhale Art Place
Citizens Assembly
Derailed Research Lab [residency]
Helen Hamlyn Centre for Design
Knowledge Quarter, Kings Cross
Lethaby Gallery, CSM
London Transport Museum
Mayor of London
MuseomixUK
National Gallery, UK
Plastic Justice [collective]
Royal Academy of Arts, UK
Royal College of Art
State of Unsettlement [collective]
Studio Hyte
Thames & Hudson
V&A Museum
FUNDING FROM

CATE Public-Community Engagement and Knowledge Exchange, UWE [2023]
DYCP, Art Council England [2022–23]
Strategic Partnership programme
of the European Union [2020–22]
Creative Industries Fund NL [2019]
Buckinghamshire New University [2016]
Gane Trust [2011]
MEMBER OF
Design History Society
Member [2023]
Museum Association
Student Member [2023]
Fellow of the Higher Education Academy
(FHEA) [2019]
Member of the International Society of
Typographic Designers (MISTD) [2012]
STUDYING AT

PhD in Pluralist Exhibition Design Methods
Central Saint Martins [2023–present]
Bristol Women's Workshop [2022–present]
Funded by DYCP Art Council England
STUDIED AT

Distinction, PGCert Academic Practice
Central Saint Martins, London [2018—19]
Distinction, MA Visual Communication
Royal College of Art, London [2012—14]
First Class, BA (Hons) Graphic Design
UWE, Bristol [2009—12]
TEACHING WITH

Senior Lecturer,
MA Graphic Communication Design
Central Saint Martins [2020—present]
TAUGHT WITH
Senior Lecturer, BA Graphic Design
University of the West of England [2021—2023]
External Tutor for BA Graphic Design
KABK, The Hague [2022]
External Tutor for Graphic Design,
International Critique Programme
SKD, Beijing [2022]
Experience and Environment,
BA Graphic Communication Design
Central Saint Martins [2017—21]
Archive:
[at]ee_csm
MA Visual Communication
Royal College of Art [2014 —17]
Contextual Studies, BA Graphic Design
Ravensbourne [2017]
BA Graphic Arts
Bucks New University [2015—17]
Art, Media & Design
Richmond University [2014 —15]
WRITTEN FOR
Integration of Theory and Practice in Design Education as a Facilitator for Bringing Environmental Issues into the Curriculum.
Plastic Justice a Teachers' Guide, 2022.
Creative Education Business
Revista Arta. #12 British Art, 2014.
SPOKEN AT
[2023]
The Curiosity Cabinet as a Post-Colonial
Exhibition Design Practice.

Design History Society 2023,
Matosinhos College of Art and Design.
Collaboration with Dr Sakis Kyratzis.

Audio Guides: inclusive performance or radical change?
Care-ful Museums, Nottingham Trent University,

Queering the Archive Drawer,
On Relationality, University of Brighton
Talking Objects,
Museum without Walls, Winchester School of Art
[2022]
Plastic Justice,
ELIA Biennial, Uni Arts Helsinki
Climate Classroom,
ELIA Biennial, Uni Arts Helsinki
Plastic Justice,
Beyond the Binary CSM, UAL
,
SKD Art International, Beijing and ELIA, Amsterdam
Performing Methodologies,
CSM, UAL
Climate Classroom,
Vilnius Academy of Arts
[2019]
Classroom,
GDEN, Bristol
Disrupting Simplicity,
GDEN, Bristol
Conversation Currency,
State of Unsettlement
[2018]
Design Residencies,
CCW, UAL
[2017]
Design Research,
RCA, London
Graphic Activism,
CSM, UAL
[2016]
Artist Talk,
V&A Museum
[2015]
Artist Talk,
V&A Museum
Design Activism,
V&A Museum


Co-founder and art director of an imperfect index, an annual small talks event and publication series, on the discriminatory past and present of graphic design, looking forward to diverse and inclusive futures.
AN IMPERFECT INDEX | CO-FOUNDER + ART DIRECTION | 2023

︎︎︎ an imperfect index
︎︎︎ Co-founded/collaboration with Laura Parke
︎︎︎ 2023 event (part) funded by UWE
Research and curricula design for Plastic Justice, an educational programme, including a conference, exhibition and website, focussing on the long-term impact of invisible micro-plastics on the human body.
PLASTIC JUSTICE | RESEARCH + CURRICULA DESIGN | 2020—22

︎︎︎ Plastic Justice
︎︎︎ Collaboration with the Royal Academy of Art in The Hague, Iceland University of the Arts in Reykjavík, Elisava in Barcelona, Central Saint Martins (UAL) in London and Vilnius Academy of Art together with ELIA – European League of Institutes of the Arts, and regional environmentally engaged NGOs and scientists.
︎︎︎ Funded by the Strategic Partnership programme of the EU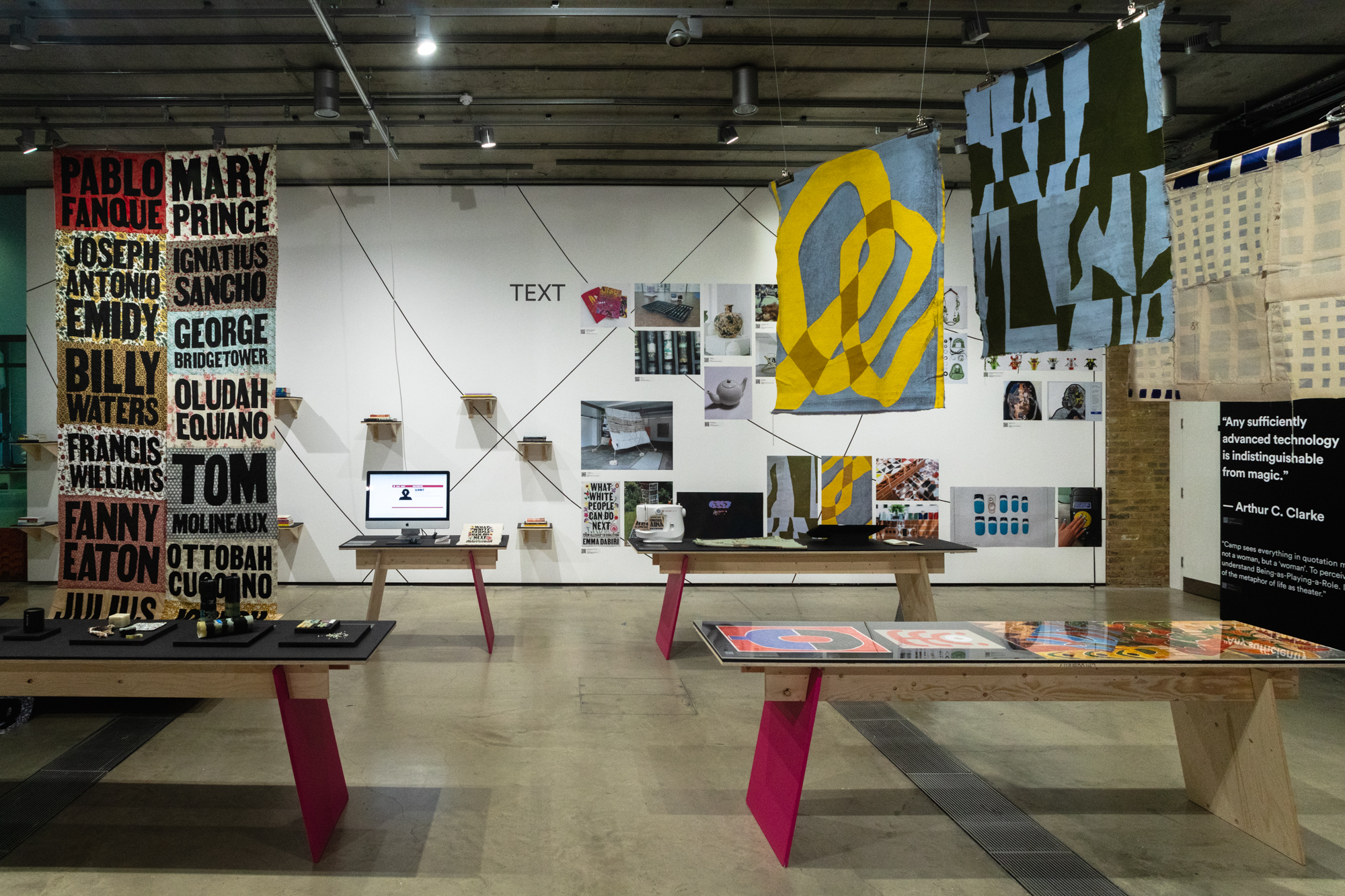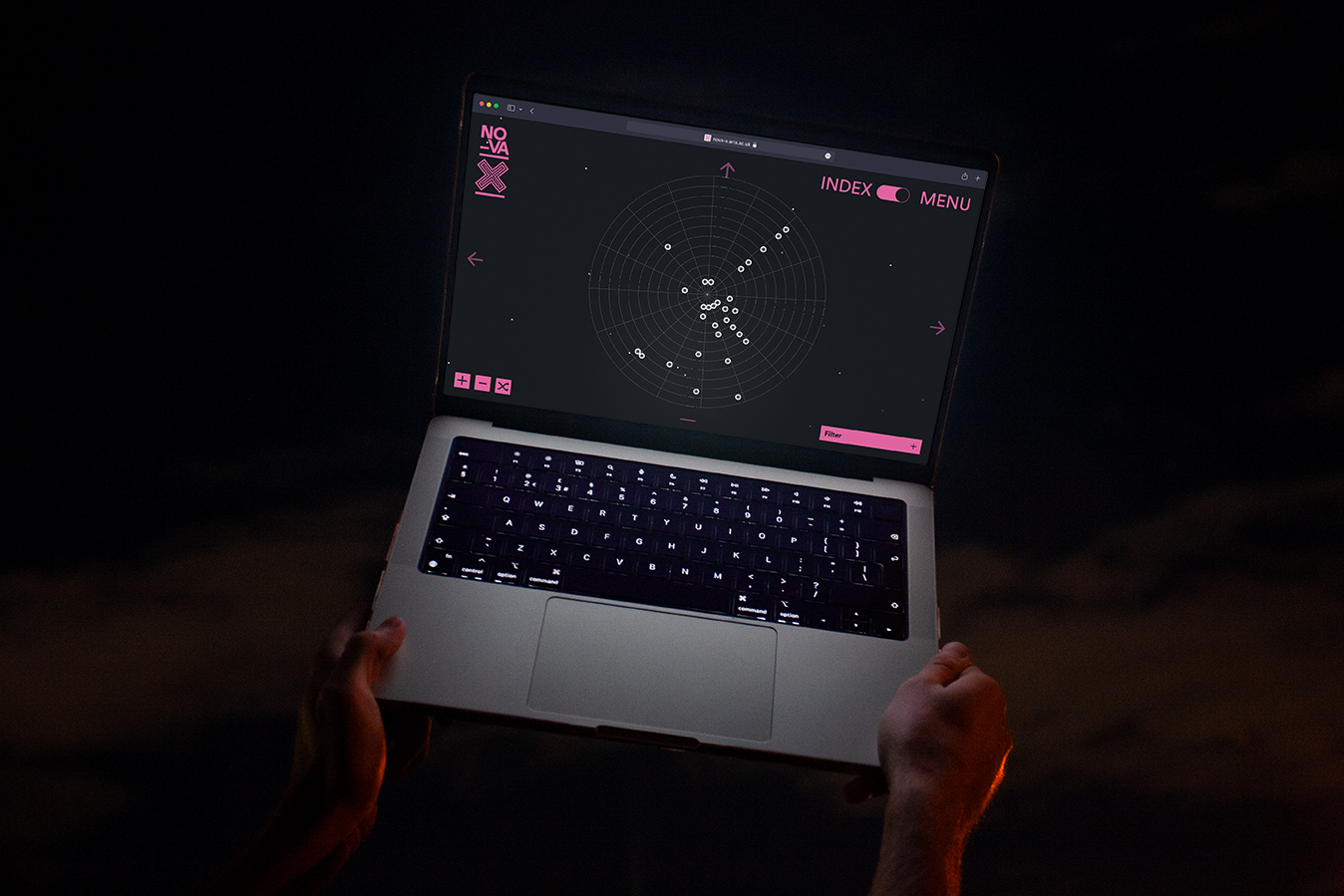 Exhibition design and curation of NOVA X, exploring a collection through databases. The project presents the collection themes within multiple interactive formats for re-discovery, enabling the audience to bypass the gallery narrative and curate their own journey and understanding of the work on display.
NOVA X | EXHIBITION DESIGN + CURATION | 2021

︎︎︎ NOVAX
︎︎︎ Collaboration with StudioHyte and Paul Finn.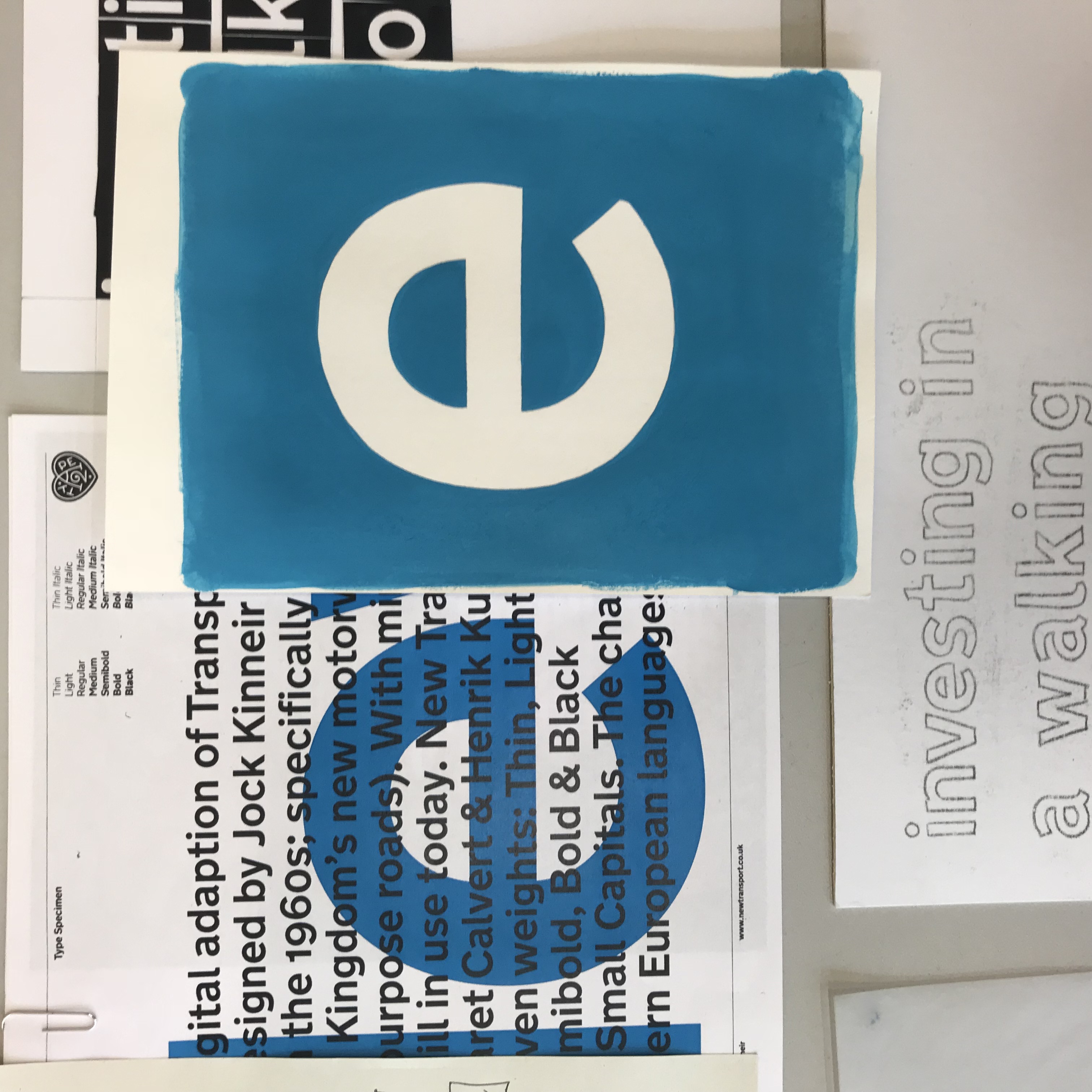 Curricula design of Experience and Environment, a platform on Central Saint Martin's BA Graphic Communication Design programme, exploring the impact of physical and digital experiences on people, place and space.
EXPERIENCE + ENVIRONMENT | CURRICULA DESIGN | 2017—21

︎︎︎ GCD STUDIO
︎︎︎ @csmgraphics
︎︎︎ @ee_csm
Curricula design of MUSEUM, a student project, collaborating with museums to design digital and analogue interventions in existing displays. Focusing on the layering and contradicting of narrative as a graphic design method.

MUSEUM | CURRICULA DESIGN | 2017—21

Part of an ongoing research topic to challenge the perspective and narrative of history documented in archives. Including a 2-year student project, in collaboration with The British Library Sound Archive and BT Archives investigating graphic archival systems, focusing on the unearthing of hidden narrative through graphic design methods, one of which is exhibition design.

︎︎︎ With thanks to Two Temple Place, The Old Operating Theatre, The Postal Museum and Kings Cross Knowledge Quarter (The Alan Turing Institute, Aga Khan Centre Gallery, Cockpit Arts, London Canal Museum, London Metropolitan Archives, Orchestra of the Age of Enlightenment, The Postal Museum Royal Veterinary College, Wellcome Collection and The Wiener Holocaust Library)
Academic lead and curation of Reading the Archive, an exhibition and film screening, for Being Human Festival 2019.

READING THE ARCHIVE | EVENT DESIGN + CURATION | 2019


︎︎︎ BT Archives
︎︎︎ Being Human Festival
︎︎︎ With thanks to Anne Archer, BT Archives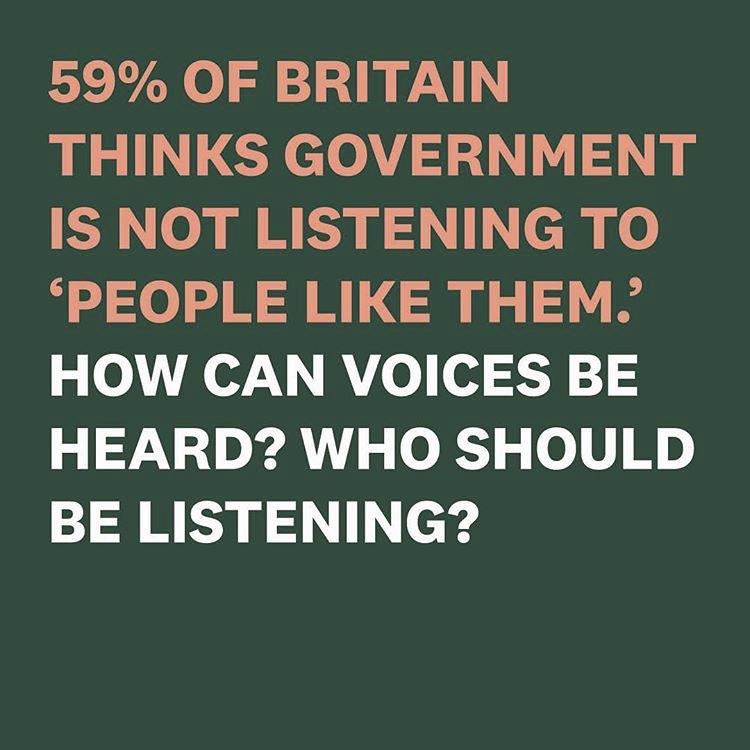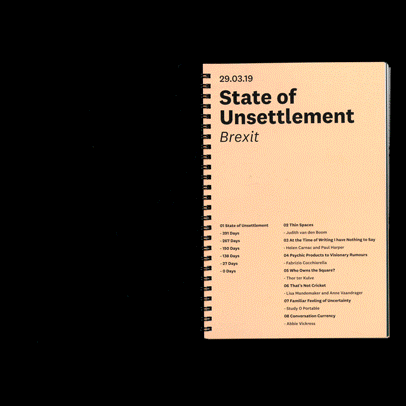 Member of the State of Unsettlement collective, creating collaborative lectures, workshops and publications created in response to Brexit. Including Conversation Currency, a series of archived soundscapes and transcripts from around the post-Brexit dinner table.

STATE OF UNSETTLEMENT | DESIGN COLLECTIVE | 2018—19

︎︎︎ 29.03.19 Publication
︎︎︎State of Unsettlement
︎︎︎Collaboration with Judith van den Boom, Helen Carnac, Fabrizio Cocchiarella, Paul Harper, Thor ter Kulve, Lisa Mandemaker and Anne Vaandrager and Study O Portable.
︎︎︎ Funded by Creative Industries Fund Netherlands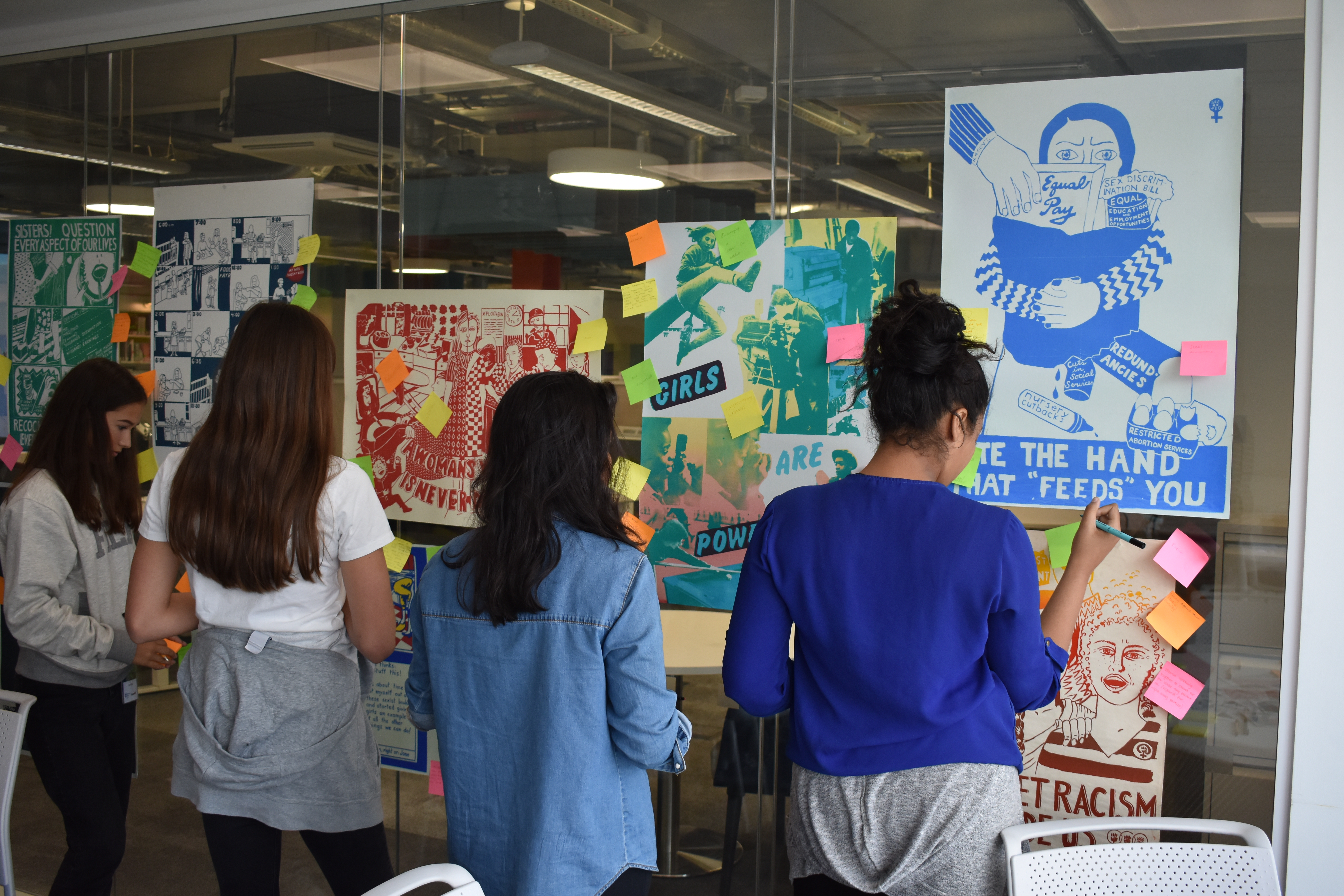 Inspired by the 1970s See Red Women's Workshop and the V&A protest collections, the Radical Press culminated in various events including: a summer school and pop-up exhibition; a series of screen printing workshops at Open Doors, a festival celebrating 100 years of women's suffrage; and a series of workshops for Lansbury Park School.

RADICAL PRESS | PUBLIC ENGAGEMENT | 2018

︎︎︎ To coincide with the Seeing Red: Posters of Protest and Dissent, Lansbury Micro Museum (2018)
︎︎︎ With thanks to Samantha Manton and Bethan Durie, V&A East
Graphic design and workshop leader of Savage State at the National Gallery, to encourage young people to critique the notion of empire and its impact on people and planet. Protest signage was created in direct response to the portraits of colonial powers pictured throughout the gallery walls.
SAVAGE STATE | PUBLIC ENGAGEMENT | 2018

︎︎︎ To coincide with Thomas Cole: Eden to Empire, National Gallery (2018)

Design, curation and facilitation of the immersive built environment and film screening Trans-Siberian Express, at The Royal Academy of Arts' New Soviet World, hosting a Constructivism vs Suprematism workshops aboard the Trans-Siberian railway.

TRANS-SIBERIAN EXPRESS | IMMERSIVE EVENT DESIGN | 2017

︎︎︎ To coincide with Revolution: Russian Art 1917–1932, Royal Accademy (2017)
︎︎︎ With thanks to Imogen Willetts, RA Lates
Research residency participant of Derailed, along the Russian Trans-Siberian Railway, investigating creative collaboration, heterotopia and how authorities and sex workers utilize the same forms of visual communication.
DERAILED | RESEARCH RESIDENCY | 2016

︎︎︎ Collaboration with Joseph Brennan, Cosimo Campani, Raluca Cirstoc, Miranda Dixon, Edith Fung, Jon Goodbun, Lydia Karagiannaki, Myung Lee, Joanne Garner, Lisa Mandemaker, Kamonnart Ongwandee, Josephine Sweeney and Jozef Wardynski.
︎︎︎ With thanks to Stelka Institute, Moscow
︎︎︎ Funded by Buckinghamshire New University
Research and co-curation of GraphicsRCA, an exhibition and publication, showcasing major developments in graphic communication and how the discipline continues to be shaped by students of the Royal College of Art. GRAPHICS RCA | RESEARCH + CURATION | 2014—17

︎︎︎ GraphicsRCA
︎︎︎ Collaboration with Natasha Trotman.
︎︎︎ Exhibited at Royal College of Art, London (2014), Museu Nacional de Republica, Brsilia (2015) and Dubai Design Week, Dubai, UAE (2017).︎︎︎ With thanks to Richard Doust, Adrian Shaughnessy, Teal Triggs and Jeff Willis